We are an independent business that is based in Liverpool and employ locally based engineers.
We specialise in the repair of Washing Machines.
We operate from business premises in Liverpool 4 (Opposite Argos) and have been here for over 35 years.
We repair virtually every make of domestic appliance and carry spares for most makes.
We also repair tumble dryers dishwashers and ovens. We pride ourselves on our professional service (same day if you require it).
We offer competitive rates and a fully guaranteed service.
We are the most used and respected domestic appliance engineers in Merseyside for over 35 years. We complete over four thousand in-house repairs every year and have many tens of thousands off satisfied customers. 95% of our business is from personal recommendation and existing customers.
How much will your repair will cost?
The majority of all our repairs on Washing Machines & Tumble Dryers is only £39.00 labour plus any parts if required. The maximum labour charge for any complicated extensive repair in your home Is £49.00 plus any parts required.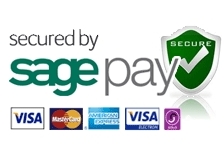 The prices are fixed and not dependent on whether or not the repair is completed on the first visit, However we are the largest stockist of domestic appliance spares in Liverpool and usually complete most repairs on the first visit. (especially if you can tell us the make and model of your appliance when you book the engineers call).
All of our engineers are fully trained and have many years of experience.
If you can tell us the make and model and fault, we can often tell you over the phone exactly what it will cost, including any spares if needed.
Because we are professional engineers we maintain a small callout charge which simply means if we call to your home and examine your appliance to ascertain the fault, and the repair is economically unfeasible (not worth repairing) or you want it doing at a later date there will be a small charge of £15 for the engineers time and fuel (This charge will be refunded if you have the repair done within one month.)
We repair virtually every make of domestic appliance & carry spares for most makes:
What if you need a new appliance?
Click here.